2015 KC Metro #3 All District Jazz Band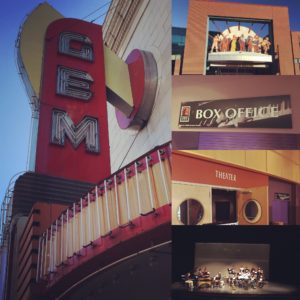 The 2015 KC Metro #3 All District Jazz Band was involved in something that's never been done before. The band was the first (of what we hope will be many more) to participate in a collaboration with the American Jazz Museum in Kansas City's historic jazz district.
Yesterday's rehearsal and concert took place at the Gem Theater under the direction of clinician and guest artist Rick DiMuzio. Dr. DiMuzio brought his warm personality, knowledge and energy for a morning rehearsal and an afternoon concert. The band played an incredible concert and following the band's performance, Dr. DiMuzio was joined by a rhythm section for a quartet performance.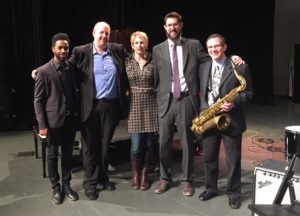 Kansas City native Jo Ann Daugherty played piano with finesse and blazing technique. The American Jazz Museum's education director Bill McKemy played a solid bass with tasty solos and flawless time. Ryan J. Lee brought the energy from the drum set — at one point causing the audience to burst into applause in the middle of a solo.
Which brings me to the audience: what a crowd! Even after the short set by the quartet, the audience wasted no time jumping to their feet for a well deserved standing ovation.
All in all, this was truly a once-in-a-lifetime experience for the musicians in the KC Metro All District Band and we look forward to the collaboration with the American Jazz Museum continuing for years to come.